Reducing the Cost of Woody Biomass Collection
Forest Concepts has completed development of a mobile Biomass Baler as an alternative to chippers and grinders. After 10 years of development and testing, a complete family of models are ready for manufacture to-order.
Minimize labor, noise & dust at worksites
Cut transportation costs by using conventional flatbed trucks, trailers, or rail
Improve safety over traditional chipping and grinding methods
Handle woody biomass like any other baled urban recyclable
Suitable for both small- and large-scale vegetation management and forestry operations
Tow-behind balers can be direct replacements for urban chippers
Grind bales at destination to optimal specs for end-use
The family of models include:
2510 – Entry model street legal baler (one bale per hour)
2515 – Entry model ag/off road chassis (one bale per hour)
2540 – Utility baler street legal (three bales per hour)
2540-C – Utility baler street legal (four bales per hour)
2545 – Utility baler ag/off road (three bales per hour)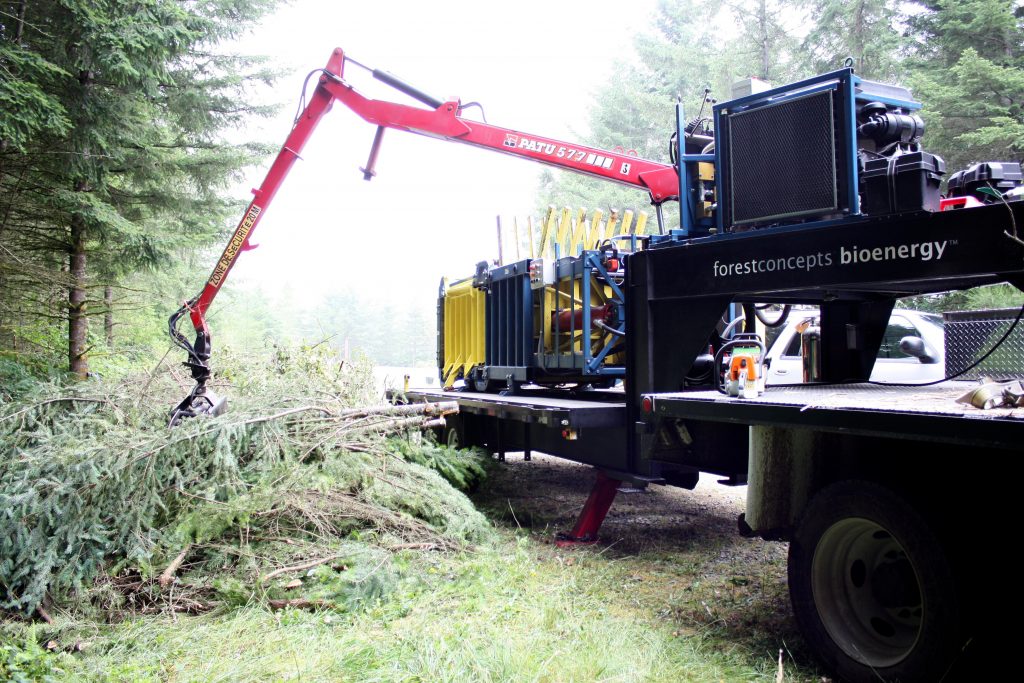 Improving Powerline and Roadside Vegetation Management
Biomass balers are a particularly valuable addition to existing fleets of chippers for agencies and firms doing vegetation management. Collect the same material as a chipper but lower the cost of transportation with less dust, less noise, and fewer people on the ground.
Woody Biomass Is the Next Major Recyclable
Woody biomass from vegetation management projects is a valuable resource. Current methods for handling woody biomass include chippers and grinders, which can produce significant dust and noise. Unfortunately, these methods also render the biomass unusable for many potential uses.
Our mobile Bighorn® Biomass Baler technology allows woody biomass to be baled into large rectangular bales like agricultural crops. Even better, baled biomass can be aggregated and handled with the same logistics as recycled cardboard and paper bales. We offer street-legal balers suitable for urban collection as well as balers equipped to handle industrial-scale vegetation management and forestry operations.
The Brush You Collect Today Can Become Tomorrow's Biofuel and Bioproducts
At Forest Concepts, we recognize that woody biomass is an unexploited source of bioenergy fuels and feedstock. Our baler enables cost-effective collection and delivery of cellulosic feedstocks to meet this growing demand.
Email us to obtain a quote, discuss your project, or schedule a demonstration at our Auburn facility.
Read more about our Baler technology: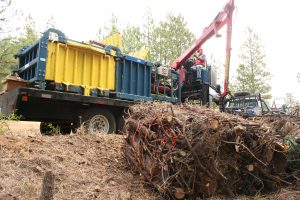 Abstract  The forest utility modular woody biomass baler is designed to maximize recovery of forest residuals from small/remote/stranded landings, scattered roadside windrows and piles, thinnings from hand crews, and forest management prunings. The baler module is designed to be incorporated
Read More »