M24M Family of Crumbler® Machines
Our Medium-Scale Rotary Shear
Our M24M family of machines have a small footprint but are strong enough to handle a wide range of materials including wood chips, corn stover, switchgrass, bamboo, sage, hemp, agave, and more. The machine is capable of processing up to 2 wet tons (1 dry ton) per hour and 4,000 wet tons (2,000 dry tons) per year* of your raw feedstocks into precision particles.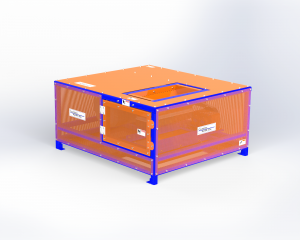 Key Features:
Processes both high and low moisture feedstocks (no pre-drying required)
Produces highly uniform particles to increase conversion efficiencies
Low energy consumption
Choose from 20hp or 30hp
PLC controls available
Modular for easy system integration (e.g., single unit, stacked, sequential)
Smooth, quiet operation
24″ wide infeed capacity
Small footprint – only 4.8′ X 4.3′
Standard power – 460VAC 3ph (others available)
Multiple cutter-width processing heads available to tailor feedstocks for your process (standard widths are

1/4″, 3/16″, 1/8″, 1/16″, and 3/64″

)
Processing head sold separately
* Throughput estimates based on ideal feedstocks and a skilled crew. Stated throughput is for green wood chips into 1/4″ feedstock particles. Throughput is inversely proportional to comminution ratio and final particle size. Other configurations and versions with alternate capacities are feasible. Dust control may be needed depending on moisture content and processing conditions.
Two M24M Crumbler® modules can be stacked in a tower configuration to your specifications.
We are not limited to the designs depicted; please contact our engineering team for assistance.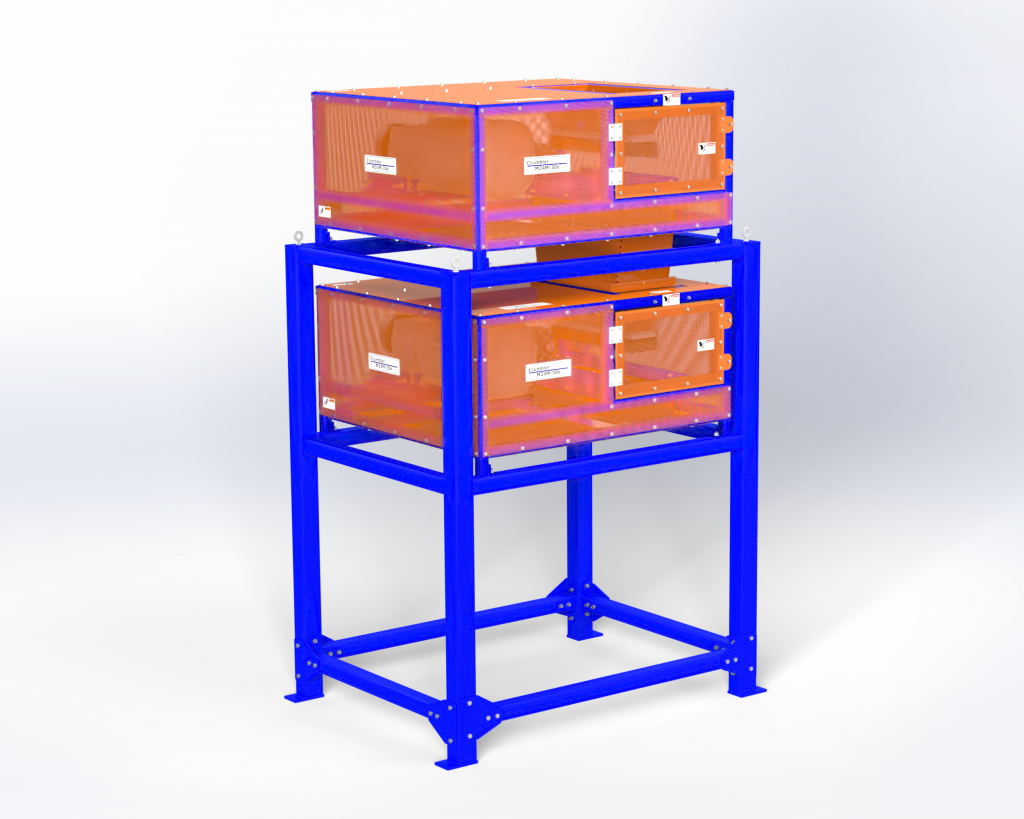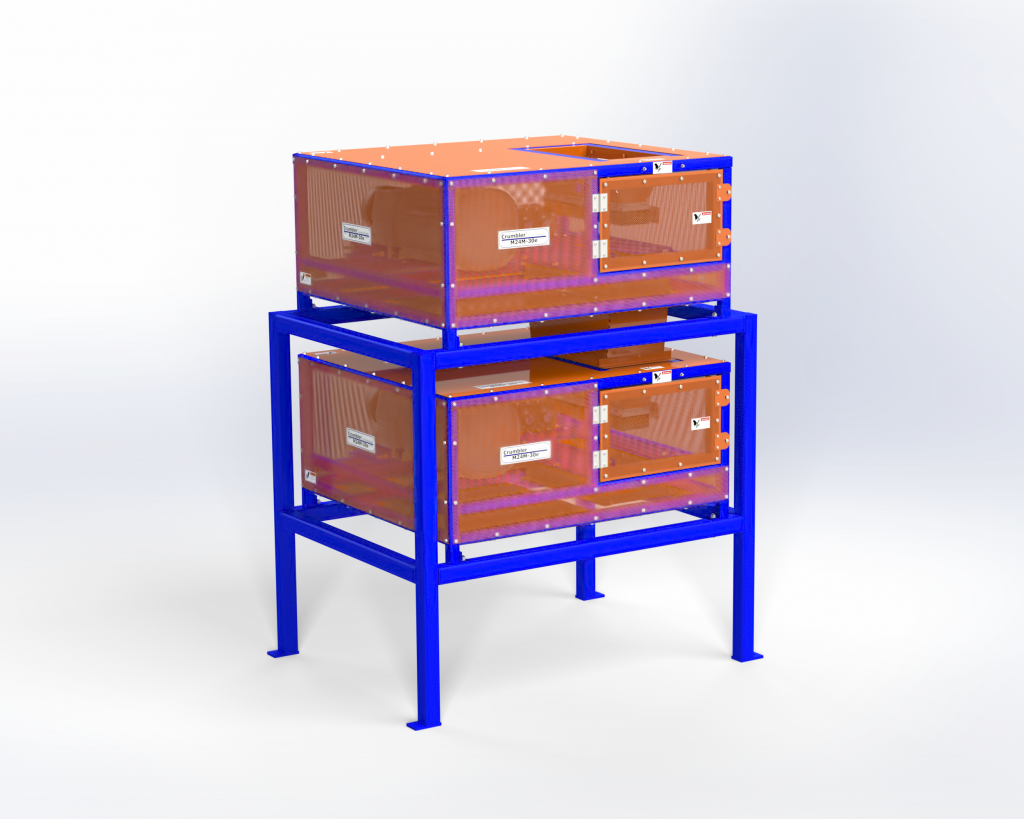 Related Items to Consider
Email us to obtain a quote, discuss your project, or schedule a demonstration at our Auburn facility.