Orbital Screen System Model 2448-3
In-Plane Motion for Precise Screening
Our small scale screen system is designed to help you achieve the feedstock size and shape you need. It can be used with any size-reducing machine, including our Crumbler® rotary shear. The screen has a throughput of up to 1.5 green tons per hour and 5.5 cubic feet per minute*.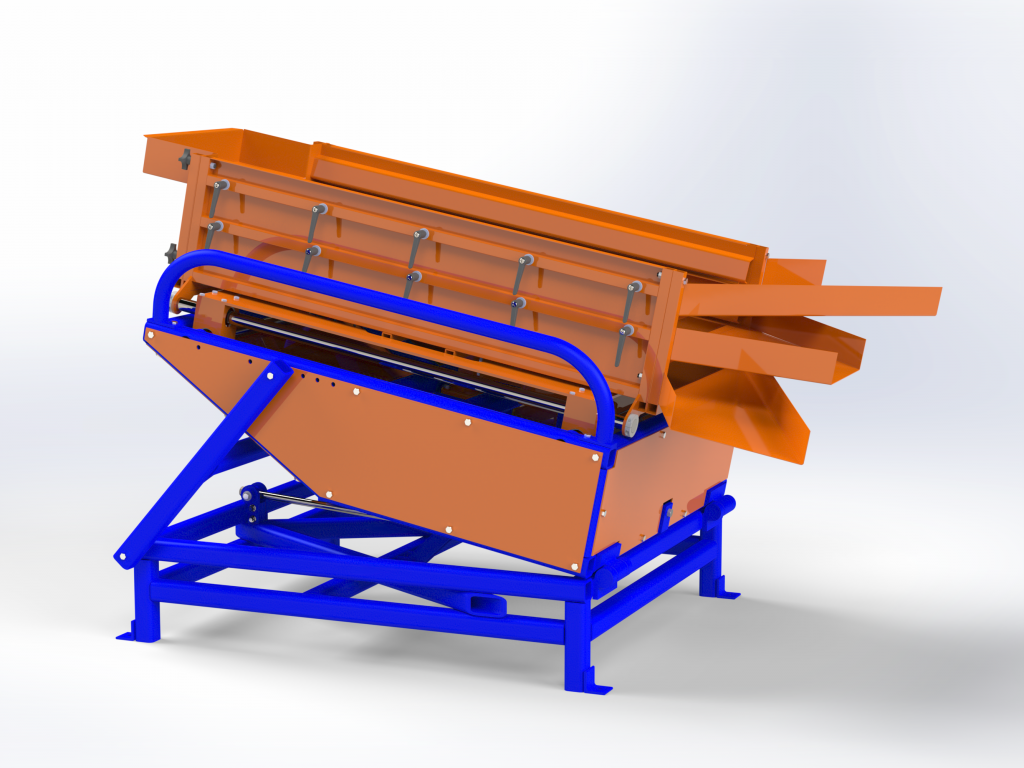 Key Features and Benefits:
Deck with size outputs. 4′ long by 2′ wide screen deck, 2 screen elements plus pan – 3 size outputs.
Adjustable slope. Increase throughput and optimize screening precision.
True in-plane orbital motion. Reduce particle spearing.
Quick interchange screen elements. Two screen elements included – buyer specified. Wide range of screens and punched plates available. No wrenches necessary.
VFD included. Drive system includes ½ hp motor and variable frequency drive for rotation adjustability. 110VAC 1ph input standard (220VAC 1ph and 460VAC 3ph available).
Smooth, quiet operation. Counter balanced and linear bearing mounted to minimize vibration and noise.
* Actual throughput is dependent on particle size and moisture content. Stated throughput is for green 6mm Crumbles® particles.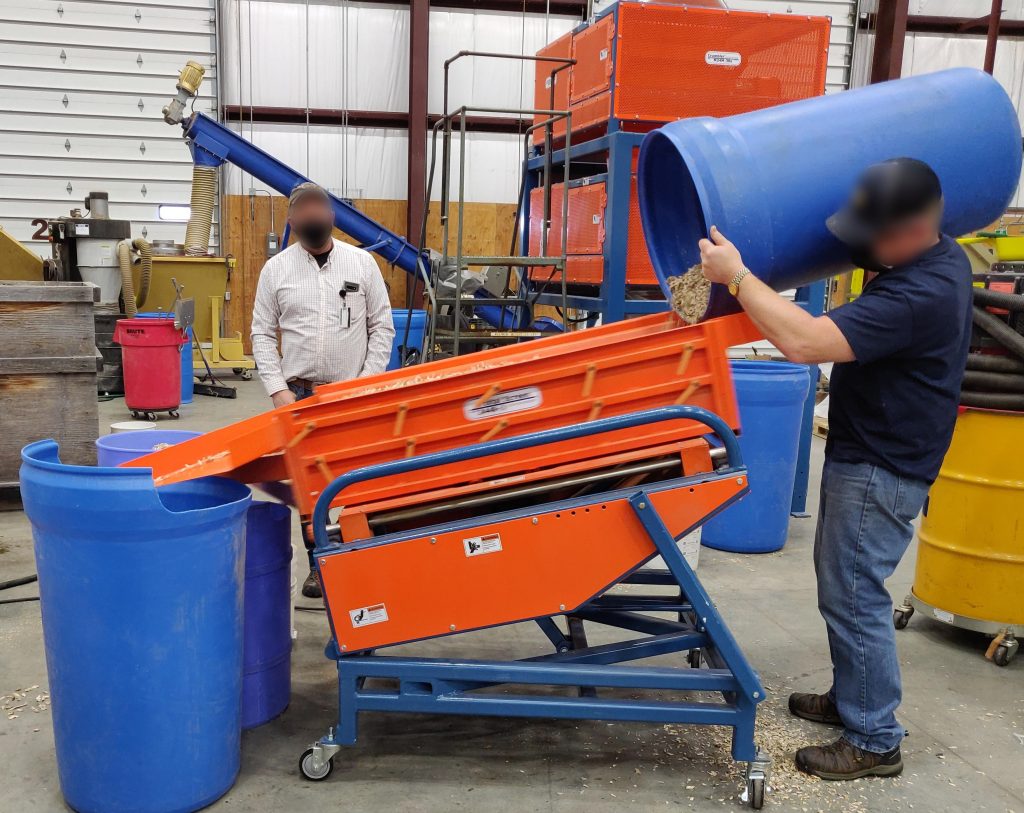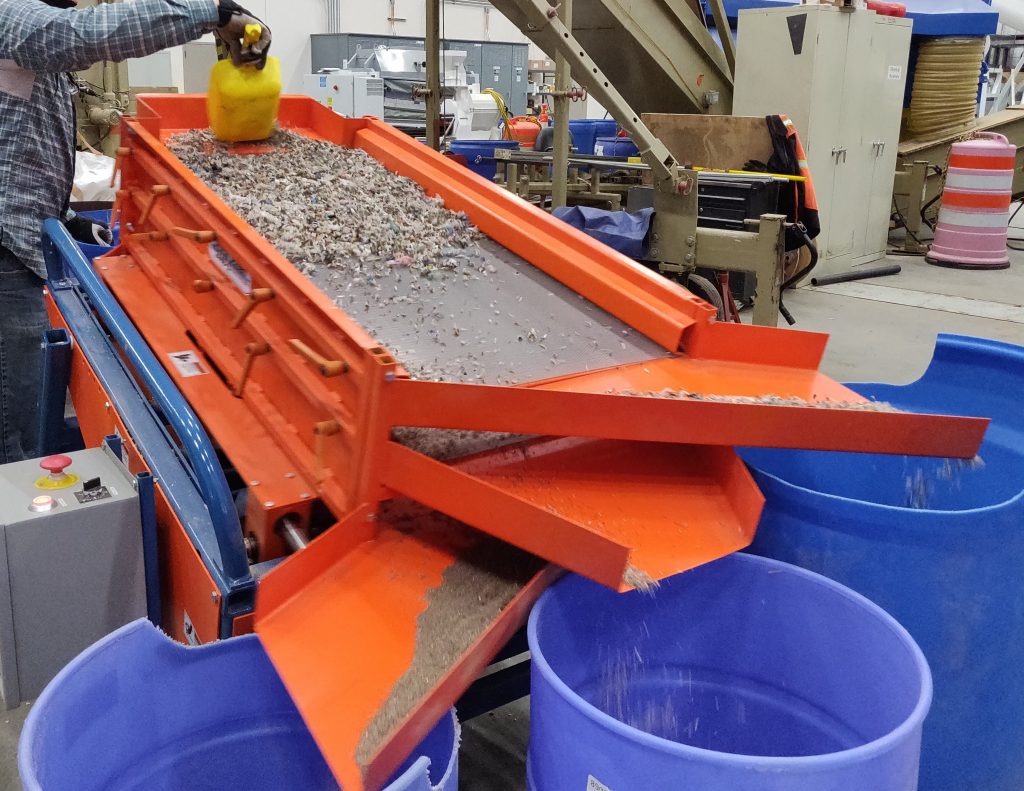 Our orbital screen system has a small footprint and can work in conjunction with other feedstock processing machinery.
Ask our engineer about how we can help integrate it into your setup.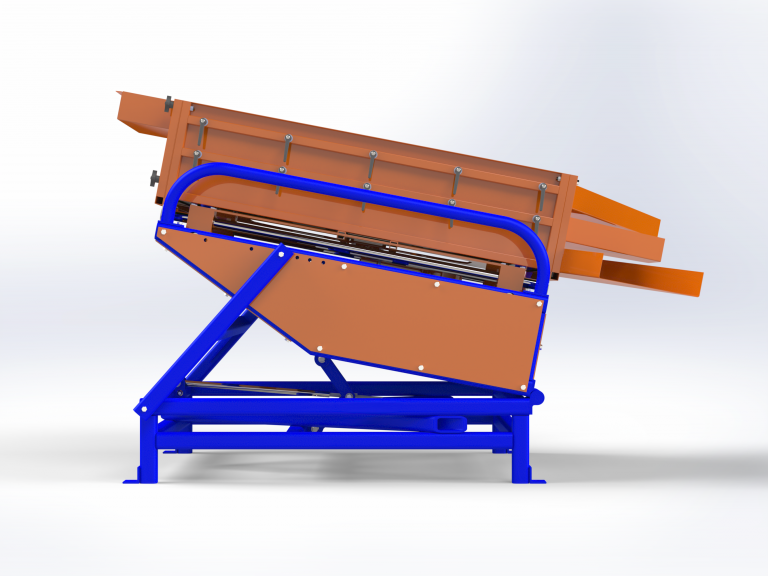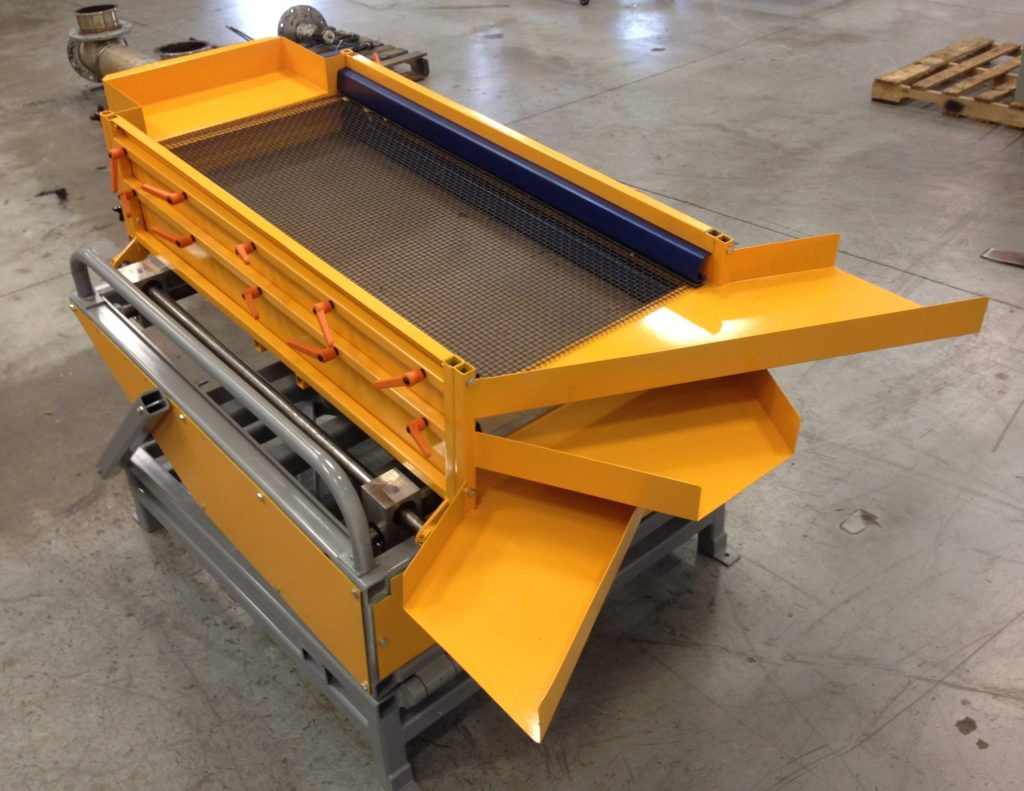 Related Items to Consider
Email us to obtain a quote, discuss your project, or schedule a demonstration at our Auburn facility.