Beltomatic Advanced Downdraft Conveyor Dryer
Reduce drying time and save energy
Available soon for purchase, our Beltomatic Advanced Downdraft Conveyor Dryer is being designed to put more controls at your fingertips, all while reducing energy consumption.
Key Features:

Efficient, low-temperature belt dryer reduces energy consumption and capital expenses.
Control the temperature and air flow to ensure even drying of all material.
Dried material is then ready for processing or a supersack filling station for dry storage.
Capable of drying 400 pounds of material per hour.
Control the mechanical, drying, and cooling system through an "Intelligent Controls" PLC touchscreen interface on the dryer or remotely via an app.
Can be configured to suit your project's needs.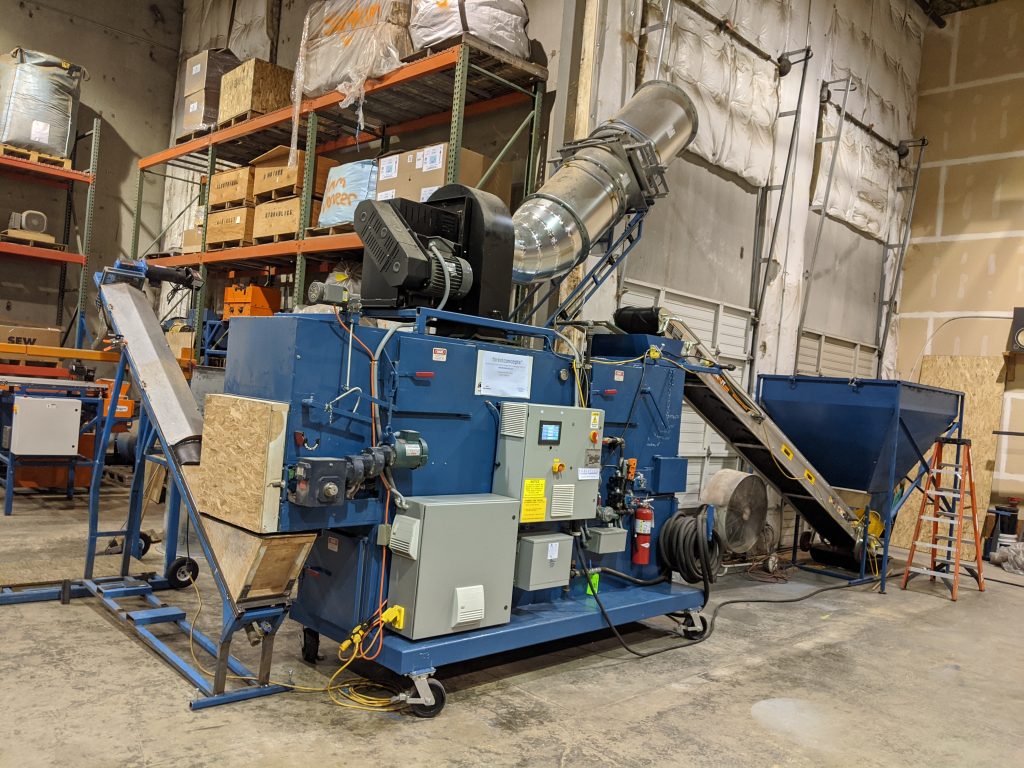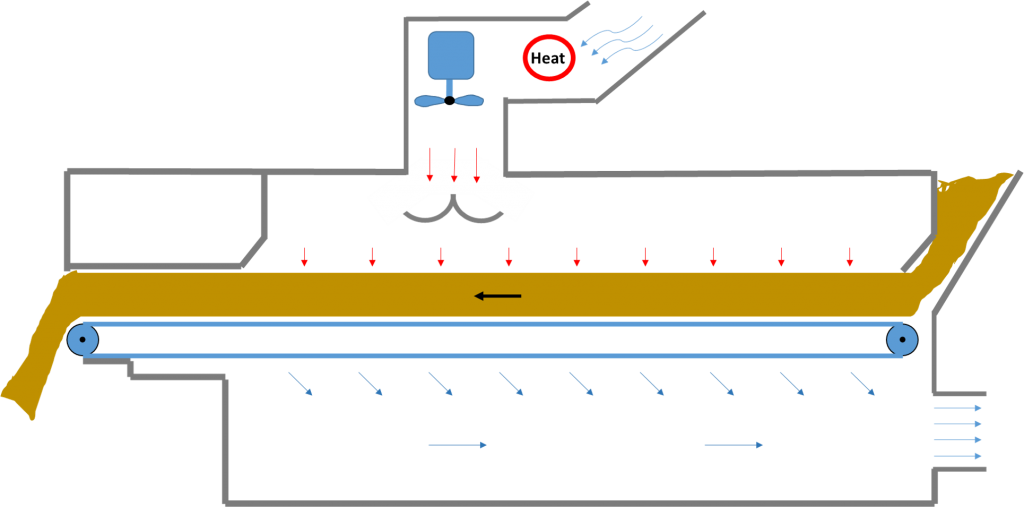 Beltomatic Dryer Specifications
| | |
| --- | --- |
| Heat Capacity: | 650,000 btu/hr |
| Fuel: | Propane (8.25 gph. max fuel flow) |
| Electrical: | 460v, 3ph, 50 amp service |
| Controls: | PLC with Touchscreen Interface and Onboard Data Logging |
| Blower Speed: | Up to 3.5 m/s |
| Belt Speed: | <2 minutes to > 1 hour |