Idaho National Lab is undergoing a $15 million upgrade to the Process Development Unit (PDU) and Biomass Feedstocks National User Facility in Idaho Falls, Idaho. Researchers at the lab can assist with analytics, supply/logistics issues, and characterization to help industry players scale up their technology for the bioeconomy. Today, the lab is one of the largest feedstock preprocessing R&D facilities in the world.
Among the first advanced equipment to be ordered for the upgrade was a Forest Concepts' M24M modular Crumbler® system with a complement of rotary shear cutter heads. A Forest Concepts' model 2448 orbital two-deck screen was also purchased. The screen enables INL technicians to precisely sort biomass feedstocks by size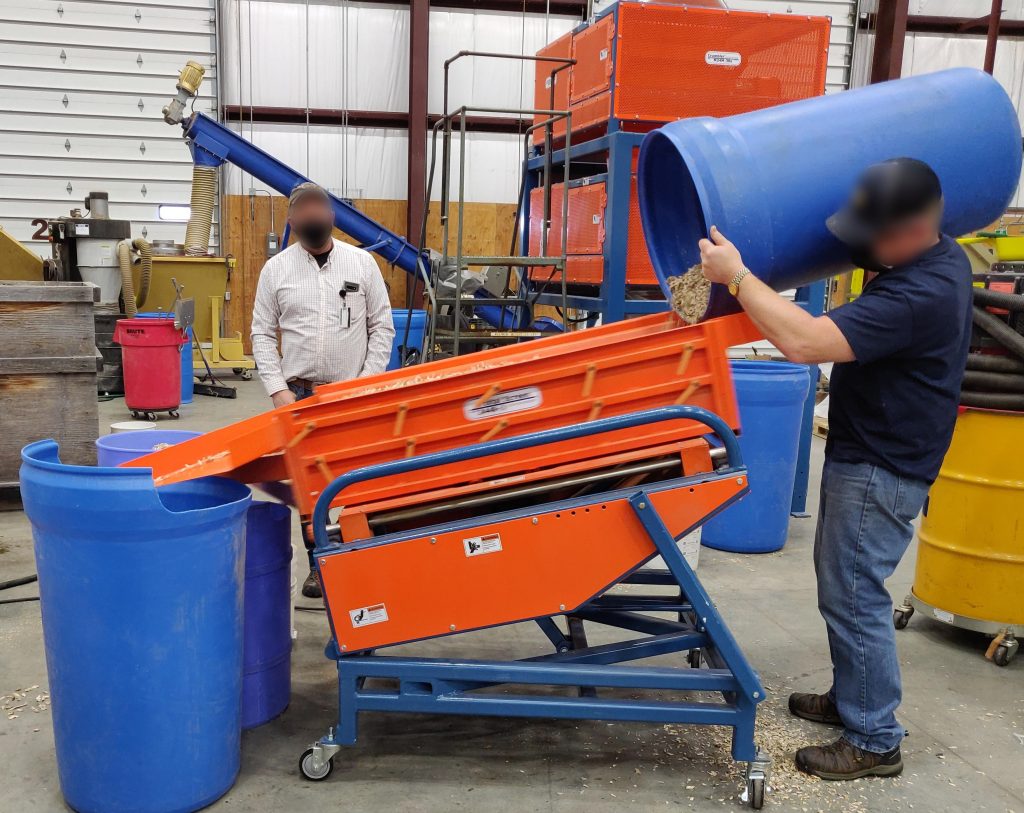 The equipment was delivered to the Idaho Falls facility in September 2020. In January 2021, Forest Concepts Senior Engineer Dave Lanning spent several days training the INL operators on the equipment using wood chips and municipal solid waste to produce highly flowable and uniform feedstocks.
PDU manager Neal Yancey and BFNUF project lead Luke Williams featured the equipment in their presentations on March 24, 2021 during the DOE Bioenergy Technologies Office Biennial Peer Review.
To learn more or obtain a quote, please contact our team.  We look forward to hearing about your project.