Wood strand erosion control mulch
WoodStraw® is a patented, engineered wood strand erosion control material with highly effective wind and water erosion control characteristics useful for burned area emergency response (BAER), road maintenance/obliteration, mine reclamation, construction, and any other disturbed soil projects.
Key features and benefits include:
Performs better than agricultural straw in rainy and windy conditions
Naturally 100% weed and pesticide free
Promotes revegetation while increasing water infiltration
Minimizes surface and soil erosion and rilling – even on steep slopes
Easily applied by hand, straw blower, or helicopter
Suitable for use on burn areas, road maintenance, vineyards, mine reclamation & more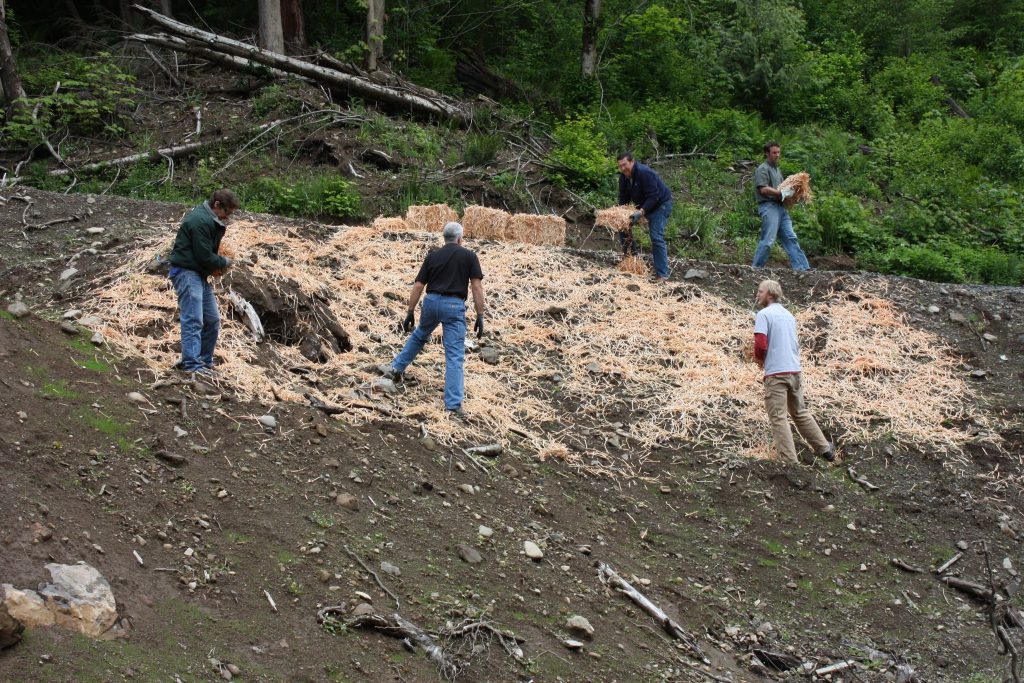 Since production began in June 2006, more than 20,000 tons of WoodStraw® have been delivered to 21 national forests, 7 BLM districts, state and local agencies, vineyards, environmental and non-profit groups for erosion control.
Email us to obtain a quote, discuss your project, or schedule a demonstration at our Auburn facility.
Read more about our WoodStraw® technology: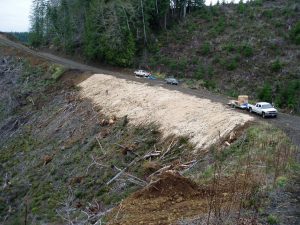 Abstract  Two blends of manufactured wood strands with different lengths were tested for effectiveness in controlling erosion. Wood strand blends were tested on two soils, two slopes, and at three coverage amounts. Laboratory rainfall simulations were conducted to evaluate runoff
Read More »
Abstract  Field plots were used to compare the performance of agricultural straw mulch with a new wood-based long strand erosion control material. Three studies were installed at two locations in western Washington and central California. Slopes ranged from 15% to
Read More »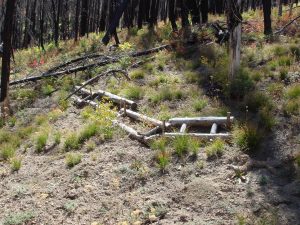 Abstract The FlowCheck™ hillslope erosion control structure was developed to make it easier to accomplish erosion control on burned-over lands, graded slopes and other disturbed areas. The scientific basis for sediment storage behind wood hillslope structures was developed by the
Read More »